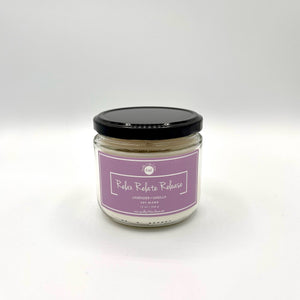 This is the candle to light when you've had a long day or just need to chill and unwind. 
This soothing blend of lavender and vanilla is sure to calm the senses. 
Soy blend candle in 12 oz. jar
40+ hours of burn time
Hand-poured in Atlanta
Phthalate Free 
Notes:
Top: Lavender

Middle: Nutmeg, Ginger, Green 

Bottom: Vanilla
Love this candle!!!
Relax Relate Release is my go-to after a long day! Soothing smell that takes me to my happy place.
Relaxing and perfect for the office
Relax, Relate, Release is the perfect way to destress my day. Having my candle burning with the warm scent of lavender and vanilla wafting through the halls prepares me for all that's waiting after a long day in the office.