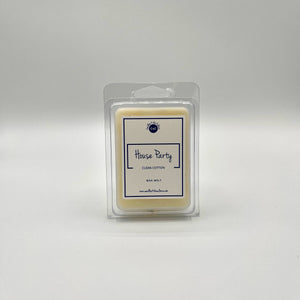 This scent is perfect for a housewarming gift or for anyone who enjoys fresh scents. 
This fragrance is pure and airy, reminiscent of clean cotton blowing in the breeze.

Our wax melts are made of 100% soy wax and are safe for use in any standard warmer. Melt two cubes for optimal fragrance experience.
2.75 oz. of soy wax in a clamshell mold