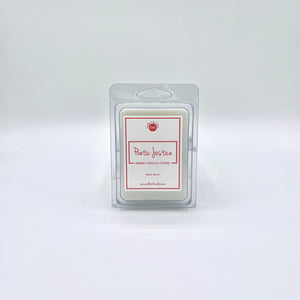 This sweet, yet salty scent includes an undercurrent of amber and vanilla. 
Our wax melts are made of 100% soy wax and are safe for use in any standard warmer. Melt two cubes for optimal fragrance experience.
2.75 oz. of soy wax in a clamshell mold
The wax Smells AMAZING!!! All the sprays smells so good and last a long time.